Young Writers Academy
Bobcat Young Writers Academy | Migrant Education Summer Writing Academy |
For students entering grades 1-8
The UCMWP Bobcat Young Writers Academy is an exciting summer writing program for all students entering grades 1-8 in the fall. During the two weeks, students write daily, sharing, discussing, revising, and editing their writing with other young writers — all under the guidance of UC Merced Writing Project Teacher Consultants. In doing so, they begin to understand the difference between writing for self and writing for a reader. Students will build their stamina as writers through daily journaling, and the teachers will guide them to explore some of the many ways writing is used: to inform, entertain, persuade, and reflect. In two short weeks, students develop the habits of good writers with their eyes and minds focused on what it means to write and revise for a reader.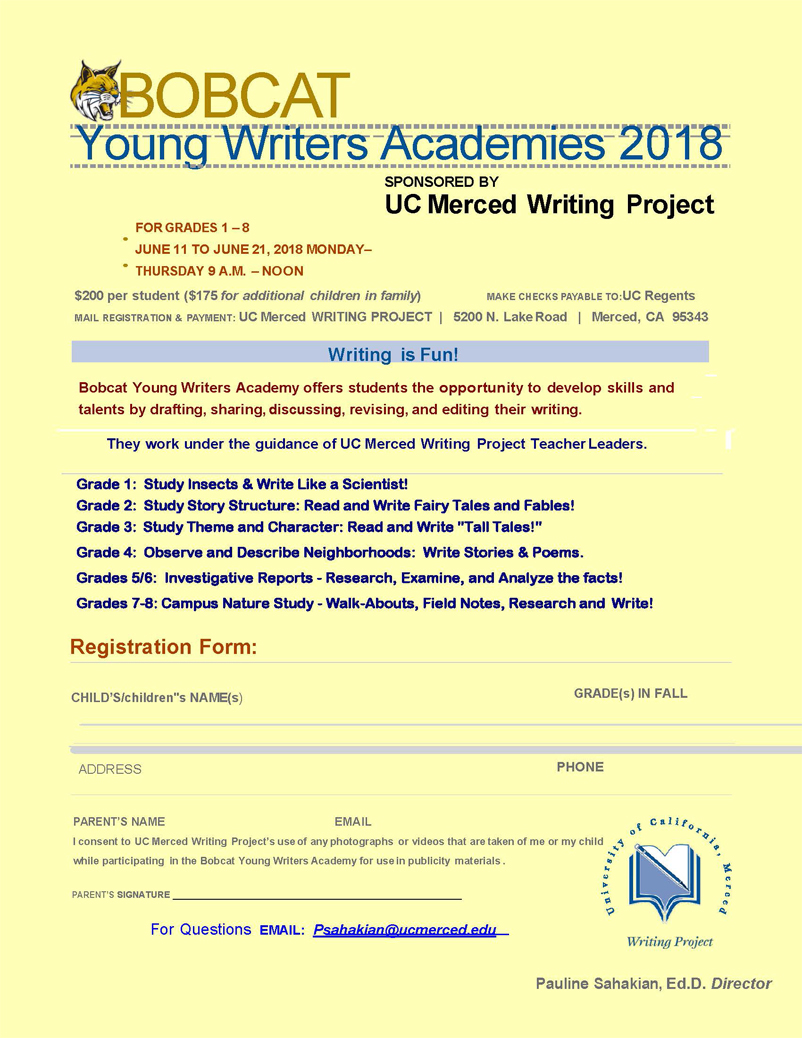 Bobcat Young Writers Academy
June 11 - June 21, 2018 - Monday through Thursday
9 a.m. to Noon
UC Merced Campus
New lower pricing!
Registration: $200 per student; $175 for each additional child in family.
Make check payable to: UC Regents
Mail registration and payment to:
UC Merced WRITING PROJECT
5200 N. Lake Road
Merced, CA 95343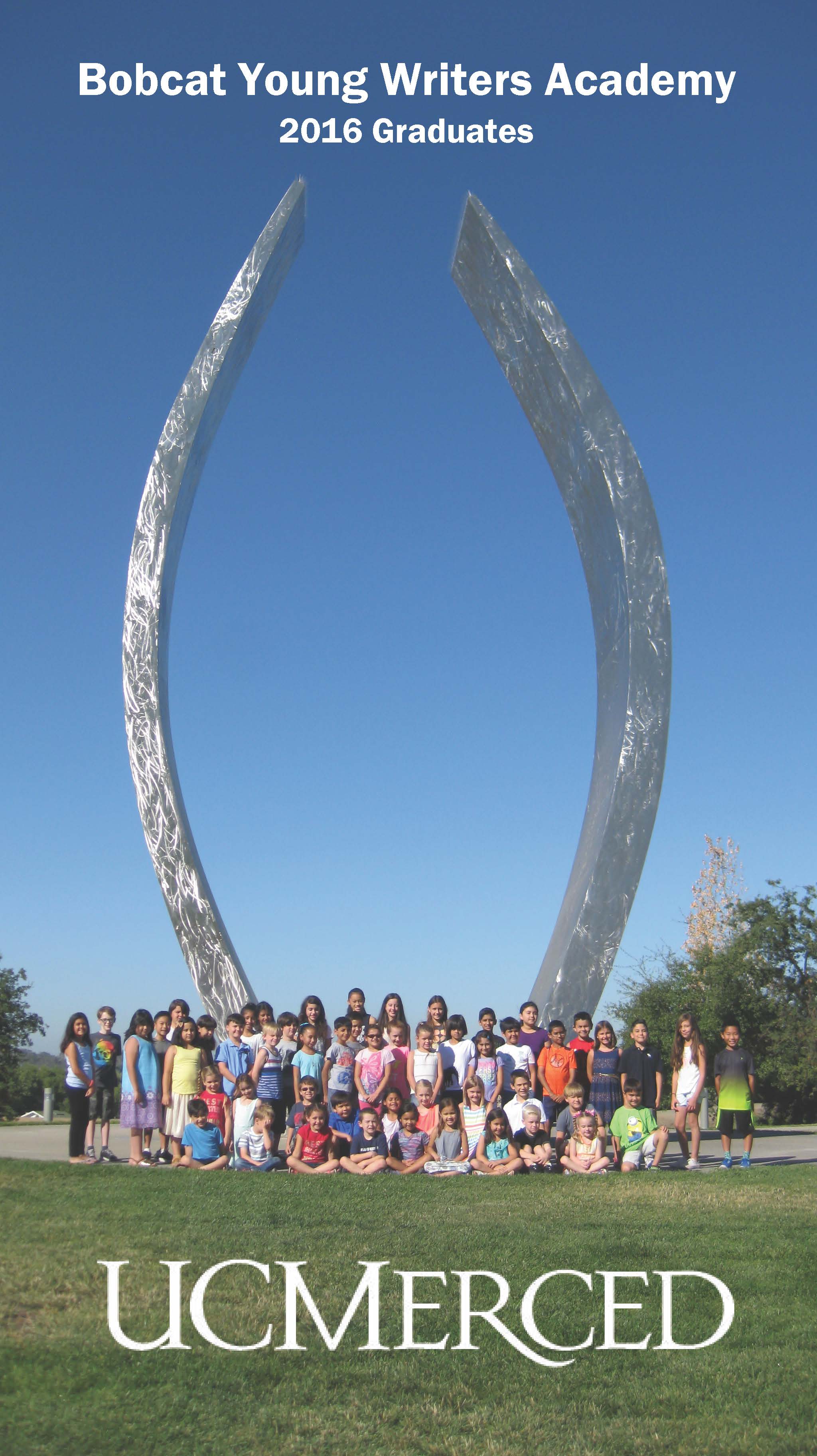 Please contact the Writing Project more information at (209) 381-6559 or psahakian@ucmerced.edu
---

[Check back again soon for updated information on the 2016 Migrant Education Summer Academy!]
Sponsored by University of California, Merced, Writing Project and Merced County Office of Education, Migrant Ed Program
School Districts that have participated include: Livingston, Atwater and Gustine.
 
Improve your WRITING SKILLS for STORIES & ESSAYS by Learning to REVISE for . . .
Engaging, appropriate openings
Clear organization and purpose
Elaboration of ideas and information
Control of sentence structure and word choice
For more informationsee or call your school Migrant Ed contact:
The Migrant Ed Office at MCOE 209-381-6707
UC Merced Writing Project 209-381-6559