About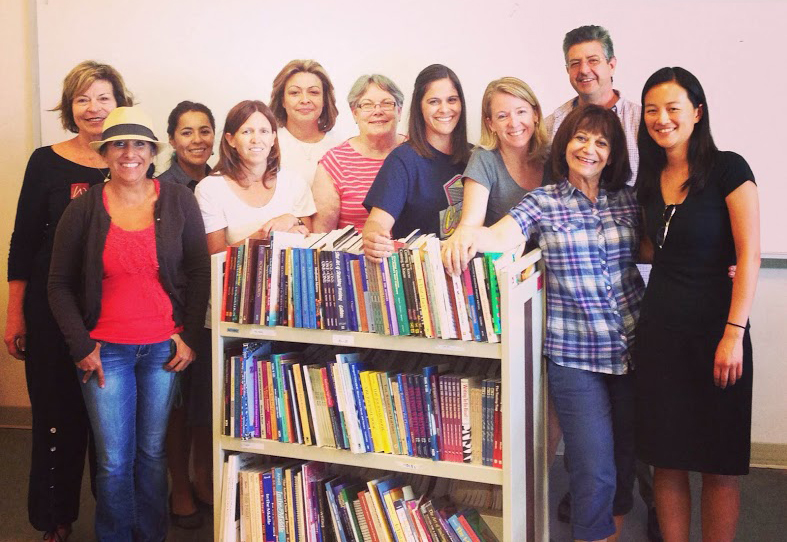 2014 Writing Project Fellows
What is the UC Merced Writing Project?
A collaborative program of the University of California, Merced, and Merced County school districts, dedicated to improving writing and the teaching of writing at all grade levels and in all disciplines.
A growing network of exemplary classroom teachers, kindergarten through university, who conduct professional development programs for teachers and administrators and engage in their own professional development through continued reading, writing, and research.
A site of the California Writing Project and an affiliate of the National Writing Project.
 
What are the UC Merced Writing Project Principles?
Writing is fundamental to learning any subject
Writing needs constant attention and repetition from early grades through university
Teachers of writing should write themselves to best understand the process of writing
Real change in classroom practice does not happen at once, but rather over time
Effective professional development programs are ongoing and systematic, bringing teachers together throughout their careers to examine successful practices
Teachers are the best teachers of teachers and can be prepared to teach others while sharing their expertise
 
How does the UC Merced Writing Project model work?
The model is "teachers teaching teachers." Each year successful teachers of writing are brought together in the Summer Invitational Institute where they prepare to teach other teachers in workshops the Project conducts during the school year. The Project provides ongoing reading, writing, research, and discussion opportunities for continued professional development of its Teacher Consultants.
 
Who can apply for the summer invitational institute?
Teachers who have taught at least two years may apply. Applications are welcome from teachers of culturally and linguistically diverse students, primary grade teachers, and teachers in all disciplines, as well as English.
Fellows for the Summer Institute are chosen on the basis of their application, successful teaching experience, and recommendations. They may apply for 6 CEUs and use part of their stipend to defray these costs.
 
What can you expect from the institute?
This leadership institute is an intensive learning experience, which contributes to the sharing of effective teaching practices as well as the development of teachers' confidence in their own writing. Fellows meet from 8 a.m. to 3:30 p.m. Monday through Thursday for four weeks during the summer and attend two pre-institute and two post-institute meetings during the school year.
Fellows can expect to:
Demonstrate their own approaches to the teaching of writing
Write extensively with a weekly paper and be in a response group
Read and discuss research related to writing instruction
Participate in a weekly social activity that builds community
After the Institute, Fellows become Teacher Consultants and serve as Teacher Leaders of the UC Merced Writing Project.
 
You are invited...
...to contract with the UC Merced Writing Project. We design professional development programs to the needs and interest of individual schools and districts.
Approaches to teaching writing as a process (K-12)
Developing confidence and fluency in K-2 writers
Response and revision techniques
Academic writing – preparing for college
Teaching conventions of writing – grammar, punctuation, and usage
Writing to learn in all content areas
Research and practices to meet ELL challenges
The reading-writing connection
Assessing writing/planning instruction
Writers' workshop – audience, purpose, and voice
New teacher support for writing instruction
Coaching and classroom demonstrations
Writing across genres
 
OPEN PROGRAMS
Saturday Outreach Series (SOS)
K-2 Mini-Conference
Summer Seminars
Teaching Writing for Academic Success